As a web designer, illustrator and photographer, answering the question, (Where's the best place you have visited or stayed?) is very difficult to answer. Having stayed in Scotland most of my life, in the South of Spain for eight years, and having visited a number of countries, it's not an easy answer. Different places have a different feel. Most people would expect some exotic answer, however for me, Scotland is home, and one of the most beautiful countries in the world to live and work. However, we never find the time to enjoy and appreciate it fully, .... we are always on the move, working against the clock. Living and working in Aberdeen Scotland can sometimes be a difficult schedule!.
Taking a break from work and visiting the country you live in is not as crazy as it may sound. Good advice would be to plan an activity with the family or friends, a relaxing walk into the hills, an off-road cycle, or a boat trip on one of the many lochs. This way you can fully appreciate the landscape, have time to study things in more detail, and observe and appreciate nature as you go. There really are endless ways to absorb yourself in the Scottish countryside, .... fishing, cycling, walking, off-road driving, and if you're a keen photographer, dust off the camera and tripod and get out there.
Visiting the National Parks, Cairngorms or Loch Lomond and the Trossachs is truly an adventure, and one that most locals never take. You will find incredible mountains, glens, coastlines, lochs, rivers, castles and hotels and breathtaking forestry walks that bring it all together. There is no doubt that Scotland's scenery is among the most spectacular in the world and a scenery that lends itself to 'full-frame' indulgence!.
Scottish wildlife is everywhere too, native species such as the peregrine falcon, golden eagle, capercaillie, hare, badger and fox are all thriving and breeding in the Scottish Highlands. Other Scottish wildlife that can be seen on mountain and forest walks include red deer, squirrel, pine marten, kestrel and common buzzard. If you visit the Scottish rivers, lochs and coastline, you will be completely amazed when you take the time to observe. You will witness the sight of salmon and trout jumping on many rivers, and if you're lucky, you'll catch a glimpse of many sea mammals including dolphins, porpoises and whales, .... all of which normally go unnoticed. Angus and Perthshire rivers are well known for sea trout and salmon, and almost all Scottish rivers and lochs offer fishing permits if that's of interest.
What interests me, is landscape and wildlife photography. Unfortunately I don't have enough time to truly enjoy them, however from now on, I will be making more time to develop these areas of interest. Before you set out on your travels, remember to pack your camera and snap away at everything and anything that interests you.
Find the time ... start appreciating your surroundings ... enjoy Scotland ... it's free.
---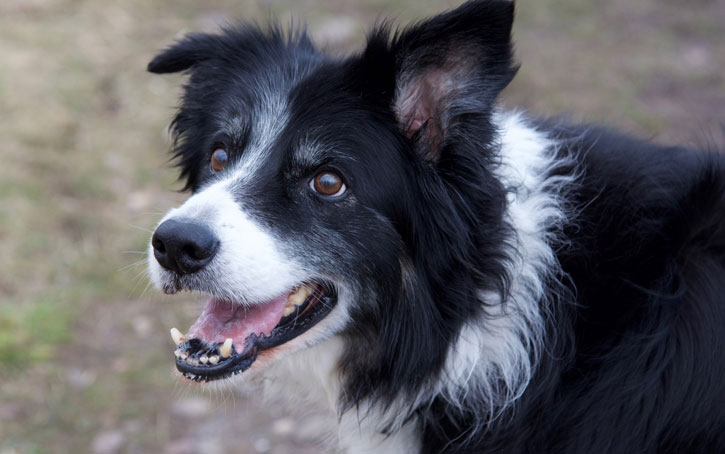 Gourdon / Collie / Aberdeenshire
---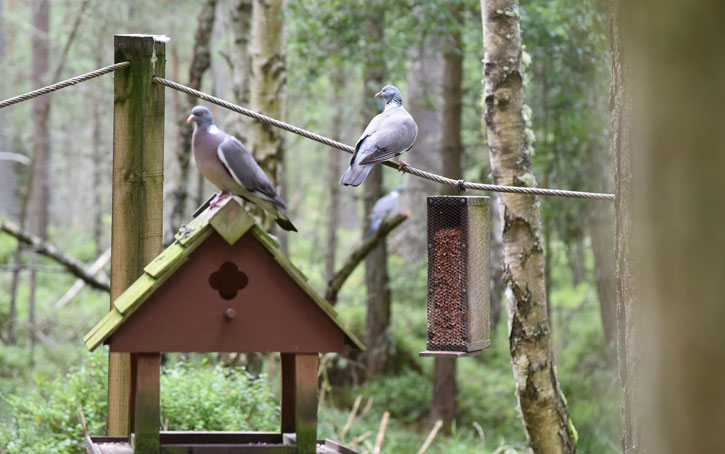 Carrbridge / Wood Pigeons - Scottish Highlands
---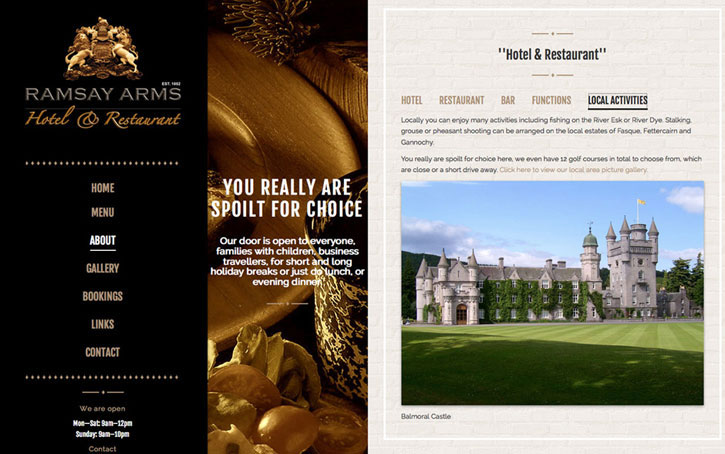 Fettercairn / Ramsay Arms Restaurant
---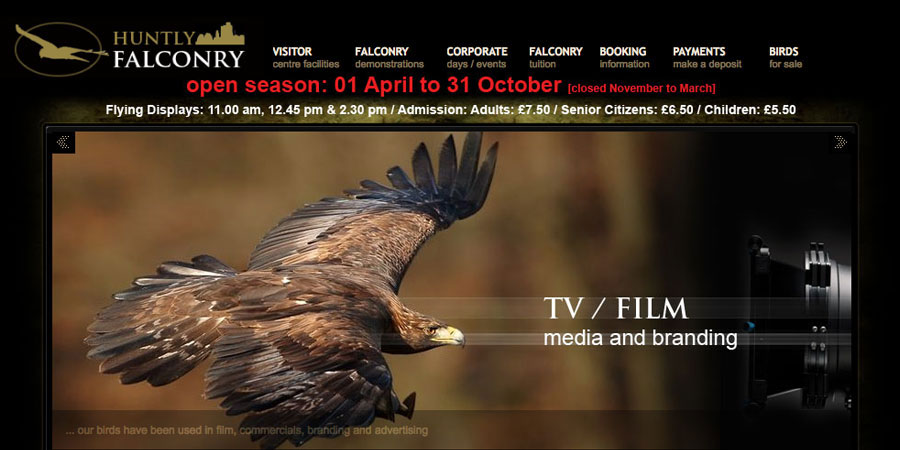 Huntly / Bird of Prey Demonstrations
---
Photography: STUDIO 1 is proud to have been involved in commercial photography projects across many industries for many years. For best results, STUDIO 1 utilises full-frame 45MP CMOS sensor technology.
Control / image editing: STUDIO 1 have complete control over the digital characteristics of every photograph we take. We have the expertise to edit every aspect of a photograph for best commercial results. Together with our expertise in 3d illustration, we are able to create unique and powerful images for marketing applications.
Image tags / SEO: STUDIO 1 image-tag all post processed and edited photographs for database recognition, web indexing, SEO and and Google search. STUDIO 1 can build your company a folder based structure for your digital photo gallery, making finding and viewing specific named photos on your server a simple process.